Mexican citizens will soon be required to apply for an ETIAS travel authorisation to visit Europe on a business trip. For that reason, business travel will be revolutionalised starting from next year.
Mexican passport holders were able to cross any Schengen border with minimal security checks. However, this is changing with the launch of ETIAS in November 2023.
The European Travel Information and Authorisation System (ETIAS) is being implemented to increase security in the EU. Therefore, Mexicans are eligible to apply for visa-free travel and will need to submit their application. It is essential to realise that the ETIAS application process is quick and efficient, with many benefits for Mexican tourists.
Mexicans will find all the information they need about the upcoming modifications to European visa waiver requirements.
What is the future of business travel going to be?
For today's professionals, video conferencing and virtual meetings have become routine occurrences throughout their workday. Because of this, businesses no longer have to spend money on migrating staff to other nations. Perhaps it would be beneficial to reduce the time spent on the road for business purposes. Corporations realise hundreds of millions of dollars in savings on overseas travel expenses. Following a one-hour session, the companies saw the value of video conferencing.
However, large-scale network events are unnecessary as some studies show that most people negatively view working remotely. This results in less efficiency and affects poorly on the quality of work. Instead, we should adopt an online paradigm. Nonetheless, it has its advantages. By correctly planning their meetings during a pandemic, businesspeople can avoid constraints, save money, and achieve the same goals as they would otherwise.
Business Travel and ETIAS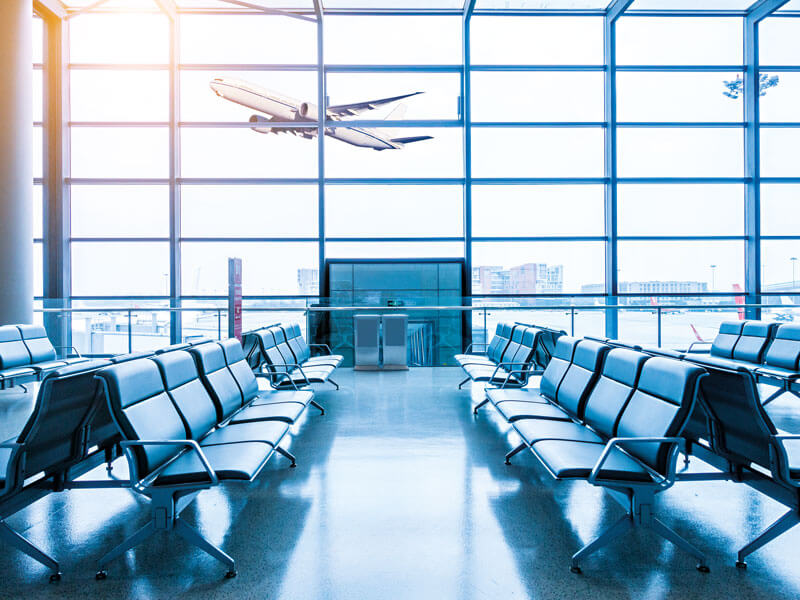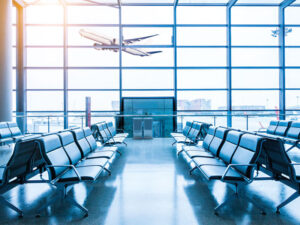 Business travellers from various countries, including Mexico, will soon be able to take advantage of the new European visa-free system. Once fully operational in 2023, the European Travel Information and Authorization Service (ETIAS) will quickly become a mandatory entry requirement for travellers.
The ETIAS visa waiver program will help to improve security in the Schengen area. Because of a pre-arrival screening process, the government has the authority to bar anyone who poses a health or immigration danger from entering the country. For the safety and security of the resident of the country being visited, we believe that it is vital to fact-check the documents submitted by the applicant. These criteria can involve a couple of things: past criminal activities, applicants' travel history, involvement in terroristic affairs, or other contingencies.
It is acceptable to attend meetings, conferences, and other professional gatherings within the terms of ETIAS. However, you will not be able to use it to obtain a paid position in Europe. This necessitates the acquisition of work permits from specific European nations.
ETIAS benefits for Business travel
The benefits of an ETIAS  for Business Travel include:
Multiple trips to Europe for three years (if the passport does not expire);
Stay in the Schengen area for 90 days to 180 days;
The fast and efficient online application process;
Electronic connection to the passport that doesn't require a physical permit;
Increased security for both European citizens and travellers from other countries;
The embassy will need to issue a Schengen visa to business travellers from countries not participating in the visa waiver scheme.
FAQ
What is the necessary information to apply for ETIAS with a Mexican passport?
The following information should be provided by individuals applying for the ETIAS of Mexican Citizens:
Personal information such as name, date, place, and gender
Contact information, including current address, phone number and email address
Details about passports, including date of issue, expiry date, and location of issue.
Travel itinerary/provisional itinerary, including the port of entry
ETIAS applications for Mexican Citizens will require travellers to provide information about their criminal and health records.
After approval, successful applicants will receive the ETIAS for Mexican Citizens via email.
The acceptance rate for ETIAS applications should be approximately 95%. Travellers who have their applications rejected will get an email explanation. Applicants can appeal this decision to the Schengen country where their intended port of entry is. Processing their appeal will follow the individual laws of each country.
How long will it take to get ETIAS for Mexicans?
Most Mexican nationals applying for ETIAS for Mexican Citizens will have approval in minutes, provided they have completed their ETIAS application correctly.
Although application processing can sometimes take longer than expected, travellers with Mexican passports should get their ETIAS as soon as possible before departing for the Schengen Area.
Can Mexicans Citizens Work in Europe with an ETIAS?
Unfortunately, Mexican citizens cannot seek employment or work in Europe under an ETIAS visa waiver. In this case, ETIAS is only permitted to be used in Schengen member countries for transit, tourism and business purposes. No one can use it for full-time employment.
An ETIAS can lead to your authorisation being revoked and/or your expulsion from the Schengen region, as it violates the conditions of the visa waiver. For that reason, to seek employment in Europe, you must apply for the appropriate visa from the country where you want to work.
Is ETIAS a visa for Mexicans?
ETIAS does not provide a visa. It is a travel authorisation for non-EU citizens, sufficient to allow them to travel for short periods in the Schengen Area. Mexican tourists and business travellers can travel to the Schengen Area for up to 90 days without a visa. However, once ETIAS requires mandatory registration, they will have to register.