How will ETIAS affect Mexican residents in European countries? The new entry regulations for the ETIAS will soon be in force. This could affect foreign residents living in European countries ETIAS will become effective in November 2023. Citizens of over 50 countries will be eligible to receive an ETIAS travel authorisation for Europe.
Continue reading to learn more about the new visa policies and how ETIAS will impact foreign citizens who live in European countries.
New Travel Authorisation Regulations of the European Union (ETIAS)
The visa waiver will take effect in November 2023. There will be specific rules to be followed to comply with the new ETIAS regulation. ETIAS will not affect all citizens worldwide, but there are more than 50 countries currently that need to apply for ETIAS to enter the Schengen area.
New regulations will provide travel authorisation for people who don't need a visa to enter Europe. Before travelling to Europe, travellers in Europe will need to apply for an ETIAS.
Many people require a Schengen visa to travel within the Schengen area. Only those not required to obtain a visa to travel to any Schengen country will be eligible for the new ETIAS system. ETIAS is unnecessary for those who need a visa to travel to Europe.
According to the circumstances, it may not be necessary for foreign nationals living in the Schengen area to apply for an ETIAS.
There are currently more than 50 countries that are allowed visa-free travel within Europe. This won't change with the advent of ETIAS, allowing visa-free travel within the European Union.
ETIAS Visa Waiver for Mexican Citizens
You must apply for an ETIAS as a Mexican citizen before you can travel to any country in Europe. The process is fast, simple, and inexpensive if you have a valid Mexican passport.
The ETIAS is valid for three years after travel authorisation has been granted. But it expires when the passport associated with it expires. You can use it to travel to Schengen countries for up to 90 days in any 180 days.
Do Mexican Citizens Need an ETIAS Visa Waiver for Europe?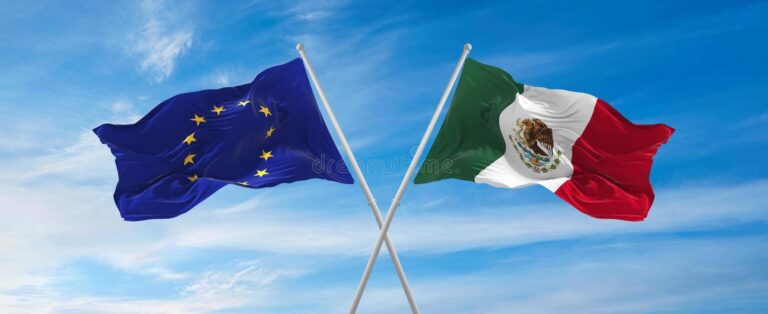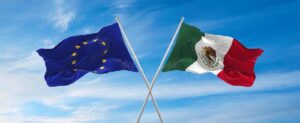 Mexicans travelling to the Schengen Zone must apply for an ETIAS before departing. The only exception to this rule is if the departure date falls before 2022 when the ETIAS becomes effective.
The international tourism sector in Europe would be incomplete if it did not include corporate travel. Meetings and other corporate activities have become the standard at the workplace. Entrepreneurs are constantly on the go to keep up with the most recent global developments. In light of the coronavirus outbreak, international gatherings are no longer the most appropriate option for most people.
The Schengen Zone does not cover all of Europe, so it doesn't apply to every country. Although it doesn't cover all of Europe (EU), most countries that have signed Schengen Agreements are EU members.
Before you leave, check to ensure your destination is a Schengen Country. You will need an ETIAS to verify that your destination is a Schengen Country. Other visa rules might apply if you are not eligible.
ETIAS Requirements for Mexicans
To apply for an ETIAS, Mexican citizens must have the following:
Valid Mexican passport with 3+ month validity
Internet access (to complete ETIAS application).
Email address
Credit or debit card
ETIAS travel authorisation application takes less than 10 minutes. It is granted within 72 hours.
How will ETIAS affect Mexican residents residing in Europe?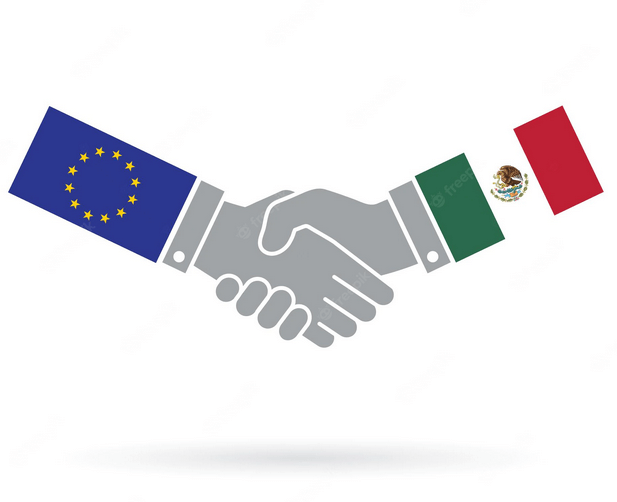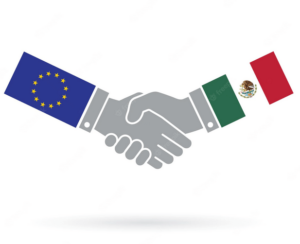 Visa procedures for visiting Europe are incredibly stringent, so plan ahead of time if you want to go. It takes about 24 hours to get the approval of ETIAS through the contact details you have admitted. It is advisable to fill out the registration form 3 days before departure. The impact of ETIAS on citizens worldwide will be negligible, even though it is necessary to enter 60 countries in the Schengen area.
Visitors entering Europe will need a biometric passport to use the new ETIAS system, including your passport, where your full name, birth date, and passport number will be visible. Remember that exchanging passports while you already have an approved ETIAS on a different one is impossible. With the implementation of the new system, travellers will go through pre-checks in several databases to ensure the safety and security of the country's citizens.
Around 30 million people per year will require ETIAS. In some cases, applicants living in the Schengen area, including Mexicans, might not need to apply for visas. Visa-free travel is now possible to 60 countries inside the European Union; however, this will change with implementation of the ETIAS system in the coming months. Any traveller who won't comply with the ETIAS visa criteria may be deported.
ETIAS affect Mexican nationals living in European nations
An ETIAS application will be necessary for everyone wishing to travel to or from the Schengen region for tourism, business, transit, or medical treatment. In this case, an individual's nationality will decide everything. For example, if you are a resident of a European country, ETIAS may impact your lifestyle. Because they will only be in the country for a short time, Europeans are unlikely to apply for ETIAS.
At least for the time being, if you live in Europe, you may relax. ETIAS will cover people who can travel without a visa. Anyone who resides in or travels through the Schengen area is exempt from ETIAS. People who want to travel for a short time outside of their own country and into a Schengen country may be subject to additional criteria.
Will ETIAS affect everyone wishing to travel to Europe? Inhabitants of European countries that have historically not had a visa to travel between Europe member states may require an ETIAS if they want to travel between European nations. This information is subject to several factors, including the citizenship of the Europe resident and the European resident country and the visa regulation that will be in effect when the ETIAS is fully operational.
FAQ
Which Countries Can Mexican Citizens Visit Without a Visa?
According to the Henley Passport Index, the Mexican passport is among the top 25 in terms of visa-free entry. This sounds impressive, but it's not. Each position has multiple entries, and the top 10 cover 30 countries.
Many countries allow Mexicans to visit without a visa with an exemption of Brazil, Argentina, and large parts of South America.
Does Mexico need a visa to enter Spain?
Mexican citizens can travel to Spain for up to 90 days without a visa. Visas are required for more extended stays. All individuals interested in moving to Spain can get personalised and adequate advice from our Spanish immigration lawyers.
Does Mexico require visas for EU citizens?
Tourists visiting Mexico for less than 180 days are not required to obtain visas from citizens of the US, Canada and the UK. The maximum stay of other Europeans is ninety days. Non-US citizens who travel to the US may require a visa.
Is Mexico a Schengen country?
No. These are the only 26 Schengen countries: Austria, Belgium, Czech Republic, Denmark, Estonia, Finland, France, Germany, Greece, Hungary, Iceland, Liechtenstein, Lithuania, Luxembourg, Malta, Netherlands, Norway, Poland Portugal, Slovakia, Slovenia, Spain and Sweden.
Does Mexico need a visa for the UK?
Mexican citizens are eligible for an accessible UK tourist visa. The maximum stay duration is six months. UK authorities can refuse visa-free entry to anyone not travelling for tourism purposes. Before you can travel, you must have a visa if you plan to work for a living, volunteer, or marry.
Does Mexican need visas for France?
No. Mexican citizens are currently able to visit France and the other Schengen Area countries visa-free if they are staying for up to 90 days for business, transit, or tourism purposes.
What are the travel requirements for Mexico?
At this moment, there are no restrictions on entry to Mexico. You don't have to take a COVID or quarantine as everyone should register at Mexico Vuela Seguro before you board and present the QR code upon arrival at the airport.