Introduction
Morocco is a land of vibrant colors, exotic scents, and unforgettable experiences, making it an absolute must-visit destination. Whether you're taking a trip to Marrakech to explore its bustling streets, Tangier to enjoy the Mediterranean breeze, or Taghazout for some surfing action, finding an ideal place to stay is essential for an enjoyable vacation. That is why we've meticulously searched the country to bring you the Best Hotels and Hostels in Morocco, offering both luxurious and budget-conscious options for your stay.
From Marrakech's luxurious oasis to Taghazout's charming youth hostel with a relaxed vibe, we've got something for everyone. So pack up your bags and prepare for an unforgettable adventure in Morocco while experiencing some of the country's top hospitality.
What Are the Most Popular Types of Accommodation in Morocco for a Tourist?
Morocco offers something unique to every traveler, and that includes accommodation. From luxurious hotels to budget-friendly hostels, Morocco truly has it all. Let's take a closer look at some of Morocco's most popular types of lodging available.
Hotels are Morocco's most sought-after accommodation option, particularly in major cities such as Marrakech and Casablanca. Hotels here range from high-end luxury options to more budget-friendly mid-range options. Many Moroccan hotels feature traditional decor and architecture for a truly authentic experience.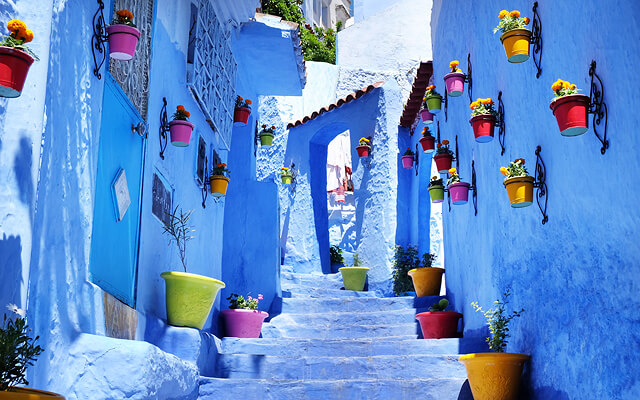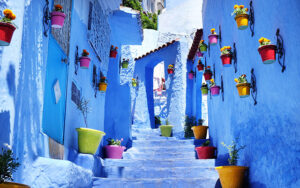 If you want to visit Europe after 2023 make sure to check new travel regulations. European Travel Information and Authorization System (ETIAS) is a new security measure of the EU, set to come into force from November 2023. The main goal of ETIAS is to enhance EU's efficiency against external security and epidemiological threats by pre-screening visitors before their arrival. ETIAS authorisation will be mandatory precursor to enter the EU Schengen Area.
Riads are a popular accommodation choice in Morocco, particularly in Marrakech. These traditional Moroccan houses are usually situated within the old medina and are renowned for their stunning courtyards, intricate tile work, and authentic Moroccan architecture.
Budget-minded travelers will find hostels to be an excellent solution. Morocco boasts a vast selection of youth hostels that provide budget accommodation without compromising comfort. Hostels often feature shared dorms and private rooms, making them ideal for solo travelers or groups on a tight budget. For an authentic Moroccan experience, travelers can opt to stay in traditional Berber tents or bivouacs. These can be found throughout Morocco's desert regions and offer visitors a chance to witness nomadic life while taking in stunning landscapes. With its luxurious hotels and budget-friendly hostels, Morocco truly has it all – making it the ideal destination for any traveler.
3 Fabulous Luxurious Hotels in Morocco
Luxury travel in Morocco offers an abundance of choices. The top three hotels provide world-class hospitality, stunning architecture, and lavish amenities across three Moroccan cities.
Where should I stay in Marrakech?
The Royal Mansour is Marrakech's ultimate luxury hotel, boasting stunning architecture, intricate tilework, and lavish decor. It is one of the best hostels in Marrakech. This 5-star establishment offers an array of luxurious accommodations such as private riads and suites with their terraces. Additionally, guests can enjoy access to its indulgent spa, three gourmet restaurants, and stunning outdoor pool. Most important, though, everyone at The Royal Mansour receives personalized attention and ensures an unforgettable stay.
Where Should I Stay in Tangier?
The El Minzah Hotel in Tangier is a stunning Andalusian-style hotel with breathtaking Mediterranean views. It is one of the best youth hostels in Tangier Morocco.The property boasts luxurious rooms and suites, an indulgent spa, and an outdoor pool surrounded by lush gardens. Enjoy impeccable service and attention to detail at this luxury retreat in Tangier – it won't be forgotten!
Where should I stay in Taghazout?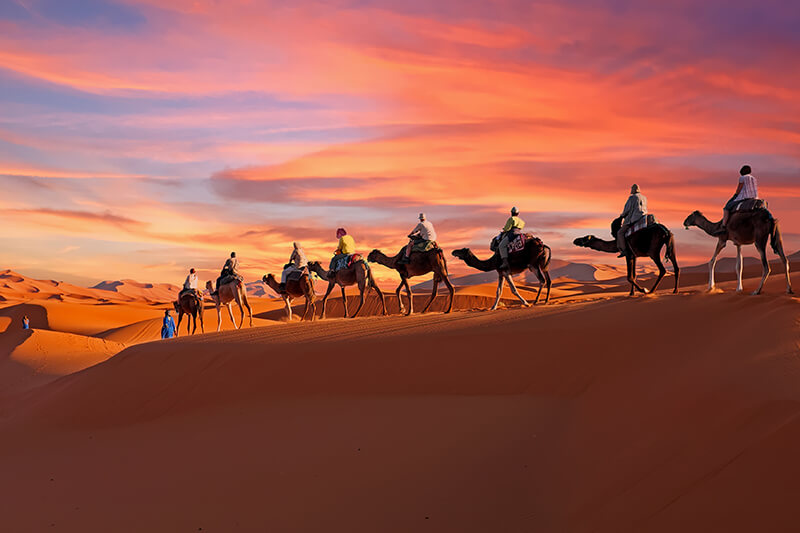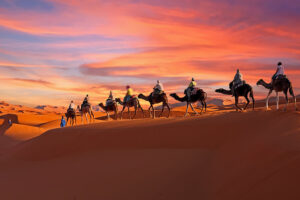 Paradis Plage Surf Yoga & Spa Resort in Taghazout offers an unrivaled beachfront retreat, providing the ideal combination of relaxation, adventure, and wellness. With its spacious bungalows and suites all boasting stunning ocean views, guests can take advantage of various activities like surfing, yoga, spa treatments, and gourmet restaurants. You'll also find several gourmet restaurants and an infinity pool with private beach access. The Paradis Plage makes for the ideal luxurious getaway at Taghazout with its stunning location, top-notch amenities, and impeccable service. These are some of the Taghazout hostels.
3 Vibrant Youth Hostels in Morocco
If you're on a budget and searching for an affordable yet comfortable place to stay in Morocco, these three youth hostels are your top choices: one each in Marrakech, Tangier, and Taghazout. These hostels provide clean accommodations at reasonable prices for budget travelers.
Where should I stay in Marrakech?
Riad Layla Rouge is an inviting youth hostel in Marrakech's old medina. It is one of the best hostels in Morocco. Ideal for backpackers and solo travelers, the hostel offers affordable private and shared rooms, a stunning rooftop terrace, and an inviting atmosphere. Plus, its staff are hospitable and helpful in providing tips and recommendations on exploring the city.
Where should I stay in Tangier?
Tangier Kasbah Hostel is an inviting and budget-friendly hostel in the historic Kasbah area of Tangier. Here, guests will find comfortable private and shared rooms, a beautiful terrace with breathtaking city views, and a cozy communal area. Plus, its staff is welcoming and knowledgeable about exploring Tangier; they even provide insider tips and recommendations!
Where should I stay in Taghazout?
Surf Berbere is a welcoming youth hostel in Taghazout, Morocco – a surfer's paradise on the Atlantic Coast of Morocco. It is one of the best hostels Taghazout. The surf hostel Taghazout is amazing. It is also one of the best hostels in Morocco. Here, guests will find comfortable private and shared rooms at reasonable prices, an ocean-view rooftop terrace, and an inviting communal atmosphere. The staff at Surf Berbere are passionate about surfing and can assist guests with arrangements for lessons or equipment rental if desired.
What Should You Know about Moroccan Accommodation Before Your Visit?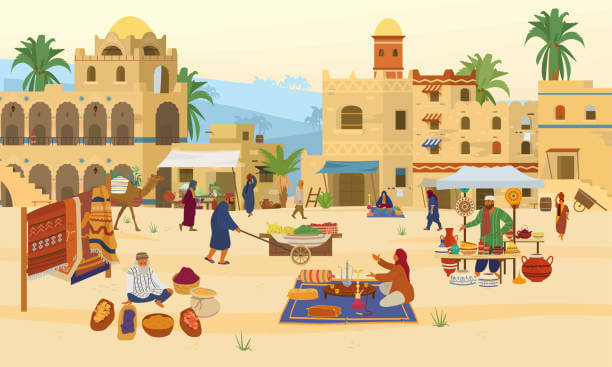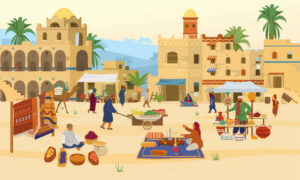 Here are five frequently asked questions about Moroccan accommodations that travelers may find helpful:
What are the best hotels in Morocco?
Morocco boasts many luxurious hotels, but some of the best include Royal Mansour in Marrakech, La Mamounia in Marrakech, and Amanjena, also located in Marrakech. All offer world-class hospitality along with luxurious amenities and stunning architecture.
What are the Best Hostels in Morocco?
Morocco boasts many budget-friendly and comfortable hostels. These are some of the best hostels in Morocco: Riad Layla Rouge in Marrakech, Tangier Kasbah Hostel in Tangier, and Surf Berbere in Taghazout. These establishments provide comfortable accommodations, a welcoming atmosphere, and helpful staff members.
Are Moroccan hostels safe for travelers?
In general, Moroccan hostels provide a secure environment. But it's still wise to take necessary precautions such as keeping your belongings safe, not leaving valuable items in plain view, and being aware of your environment.
Are Moroccan hotels and hostels expensive?
The cost of accommodation in Morocco varies based on season, location, and level of luxury. Nevertheless, many budget-friendly options exist compared to other popular tourist destinations.
What Amenities Can I Expect from Moroccan Accommodations?
Moroccan hotels and hostels provide a range of amenities depending on the accommodation type. Luxury hotels may feature spas, swimming pools, fine dining restaurants, and private terraces; hostels typically provide shared kitchen facilities, communal areas, and necessities. Both types of accommodations in Morocco are known for their friendly staff, beautiful décor, and inviting atmospheres.
Conclusion
Morocco is an amazing destination to explore, and its accommodations offer a range of options for travelers. Whether you're looking for luxury or budget-friendly, many hotels and hostels in Morocco provide luxurious amenities, comfortable rooms, welcoming atmospheres, and helpful staff members. With so many wonderful accommodation choices available throughout the country, visitors can look forward to a memorable stay during their Moroccan getaway!