Why is the visa waiver for Mexicans so popular? From 2023, visa-free European travel will no longer be available to visitors. The European Travel Information and Authorization System (ETIAS) is a new system. Travelling throughout the globe without a visa via visa waiver programs is possible.
What is a visa waiver, and how does it work?
A visa waiver allows travellers who do not require an entry visa to travel. They are the programs that allow for security checks to be performed on visa-free travellers.
Visa waivers do not replace visas. Visa waivers allow travellers to enter a country without requiring a visa. Visitors who aren't visa-exempt can travel without a visa waiver. They must have a valid visa.
Visa waiver programs are available in many countries around the globe to allow visa-free travel. Two examples are the United States ESTA and Canada eTA.
Every visa waiver program is unique. However, the goal is to improve border management and increase security. To apply for a visa waiver, travellers must register online and provide basic information about themselves. This is a more straightforward process than applying for a visa.
An electronic travel authorisation is another name for a visa waiver. These two names refer to the visa waiver special entry permit.
Visa waiver main features
Visa waivers can vary from one country to the next. There are, however, some standard features that all visa waivers share. These include: visa waivers can be used for multiple entries, valid for two or more years and issued electronically, and suitable for short stays and business purposes.
ETIAS as a new visa waiver for Europe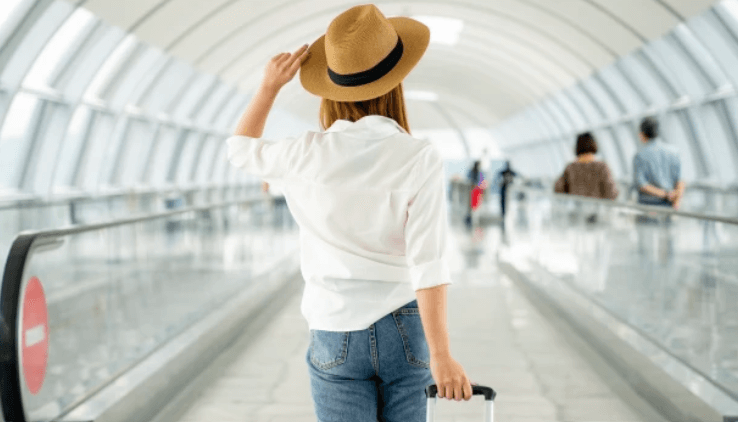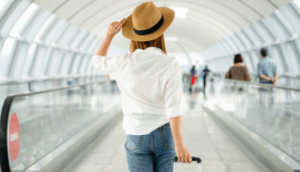 Non-EU nationals who are not required to obtain a visa for Schengen Area must register online for a waiver of visa. ETIAS will become operational in November 2023.
Visa-exempt travellers will be required to provide basic information and passport details. You will also need to answer safety and security questions. This information will be cross-checked to detect security threats with international security databases.
Travellers who are denied ETIAS will be unable to travel from or to the Schengen Area without a visa.
The ETIAS visa waiver links to the applicant's passport. The visa waiver is valid for three years or until the expiration of the passport, whichever comes first. Non-EU citizens can visit the Schengen Area visa-free for as long as 90 days during 180 days with the approved ETIAS.
What are the benefits of a visa waiver for Europe?
Tourism drives economic development, and programs like the ETIAS visa waiver are a part of it. US Travel Association estimates that international visitors spend an average of $4,400 in the United States. In contrast, tourists spent more than $130 billion in the United States in 2012.
Fighting terrorism and other security threats is crucial; Because of this, all international organisations are coming up with new strategies to control, avoid and fight against such acts and a Visa waiver is no different. These programs enable individual countries to cooperate in the global fight against terrorism.
Many nations throughout the globe, including the EU with its brand-new ETIAS, have already begun adopting visa waiver schemes for their residents. As a result, there is a data exchange between visa waiver program participants. Passengers who could be a danger to the safety or the country's security won't get access. This will reduce the risk of terrorism.
What is the world's most well-known visa waiver program?
This is one of the most well-known schemes for removing visa requirements in the United States. Electronic Travel Authorizations are available to nationals of 38 countries who want to visit the United States for business or pleasure (ESTA).
As long as visitors submit an ESTA application and have it granted, they may remain for up to 90 days. Since its inception in the late 1980s, the U.S. visa waiver program has been hugely successful. It is helping to restore some of the industry's lost ground in the early 2000s.
The Canadian ETA permits tourists from 52 countries to remain for six months. On top of that, the Canadian government also seeks to limit the amount of undesirable foreign nationals living in the country and increase economic development chances. As of March 2016, multiple authorisations are suitable for three years or until the traveller's passport expiry date (whichever comes first). Visa waiver schemes (also known as eVisas) are available in additional countries, including Australia, Kenya, Vietnam, Turkey, and India.
What is going to be necessary to enter Europe?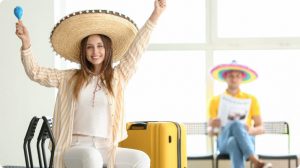 The European Union (EU) is the latest region to launch a visa-free program by 2023. ETIAS applicants will pay a nominal fee for travel to Europe. They will complete the ETIAS application before leaving for a Schengen European country. This means tightening controls, increasing security concerns, and improving the fight against terrorism.
Today's world is prone to security and terrorist threats. For that reason, the system must maintain a balance between safety and travel promotion. Therefore, visa waiver programs will promote tourism and economic growth, which will also be one of the main advantages of ETIAS.
FAQ
What is the main purpose of the visa waiver program?
Visa Waiver Program (VWP) allows most citizens and nationals from participating countries to travel to America for business or tourism for stays of less than 90 days without needing a visa.
Who needs a visa waiver?
Everyone who is a citizen of a Visa Waiver Program nation doesn't have a visitor visa or plans to stay in the United States for less than 90 days. And finally, you will need a visa waiver if you're travelling to the United States for business or tourism reasons.
How long does it take for a visa waiver to be approved?
It will take between 4 and 9 months. You will get a notification by mail once they make a decision. However, the entire process of approval and application takes between 12-18 months.
What happens if you stay in Europe without a visa?
You will be deported to your country if caught illegally staying in Europe. Your case and the country in which you lived will determine how deportation proceedings will go. They will deport anyone immediately or within a matter of hours or days.