Are you yearning for an unforgettable journey through picturesque landscapes, captivating culture, and historic cities? Look no further than European river cruises. European river cruises have been gaining immense popularity among travelers from around the world, and it's not difficult to understand why. Unlike ocean cruises, river cruises provide an intimate and immersive experience, navigating through Europe's intricate network of rivers, canals, and waterways. With smaller vessels, these cruises offer a more personalized and relaxed setting, allowing you to truly connect with the region's rich history, culture, and natural beauty. In 2023, these enchanting voyages are set to offer Mexican travelers an extraordinary opportunity to immerse themselves in the beauty of Europe's most iconic waterways.
There are the Top 10 European River Cruises:
Danube River Cruise
Rhine River Cruise
Seine River Cruise
Douro River Cruise
Volga River Cruise
Elbe River Cruise
Rhône River Cruise
Po River Cruise
Main River Cruise
Moselle River Cruise
In this article, we will cover multiple topics, such as :
Advantages of European River Cruises
Popular European Rivers for River Cruises
Choosing the Right River Cruise Company
Best European River Cruise Deals
Onboard Experience and Amenities
Advantages of European River Cruises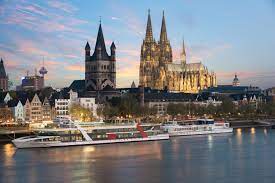 European river cruises are renowned for their ability to offer an exceptional and immersive travel experience. In 2023, these captivating journeys through Europe's iconic rivers will undoubtedly enchant travelers from around the world, including those hailing from Mexico.
Immersive Travel Experience and Scenic Views along Europe's Iconic Rivers
One of the key advantages of European river cruises is the unparalleled opportunity to immerse yourself in the captivating beauty of Europe's iconic rivers. As you sail along the Danube, Rhine, Seine, and other breathtaking waterways, you'll be treated to a constantly changing panorama of stunning landscapes, charming towns, and historic landmarks. The intimate nature of river cruises allows you to get up close and personal with the region's cultural and natural wonders, offering a unique perspective that is simply unmatched.
All-Inclusive Nature of River Cruises: Accommodation, Meals, and Entertainment
When it comes to convenience and peace of mind, European river cruises shine. These voyages are typically all-inclusive, meaning that your accommodation, meals, and entertainment are included in the package. From the moment you step on board, you'll be greeted with top-notch amenities, comfortable cabins, and delectable dining options showcasing regional specialties. Indulge in gourmet cuisine, relax in luxurious lounges, and enjoy onboard entertainment that ranges from live music performances to informative lectures about the destinations you'll be visiting. With everything taken care of, you can truly sit back, relax, and fully immerse yourself in the experience.
Opportunity to Explore Multiple Destinations in Europe without Frequent Packing and Unpacking
One of the most significant advantages of European river cruises is the ability to explore multiple destinations without the hassle of frequent packing and unpacking. Unlike traditional land-based travel, where moving from one city to another often involves tedious logistics, river cruises provide a seamless journey through Europe's diverse landscapes. Each day brings a new port of call, where you'll have the opportunity to step ashore and explore charming towns, historic sites, and cultural gems. Whether it's strolling through the romantic streets of Paris or wandering through the vineyards of Germany, you can embark on exciting adventures without the stress of constantly changing hotels and lugging around heavy suitcases.
Availability of Various Onboard Amenities and Activities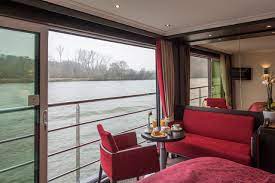 European river cruises are not just about the destinations; they also offer a wealth of onboard amenities and activities to enhance your journey. Depending on the cruise line and ship you choose, you'll have access to a range of facilities designed for your comfort and enjoyment. From sun decks with panoramic views to fitness centers and spas, you'll find plenty of opportunities to relax and rejuvenate. Engage in enriching activities such as cooking classes, wine tastings, and cultural performances that allow you to delve deeper into the local traditions and flavors. The variety of onboard amenities and activities ensures that there's something for everyone, whether you're seeking relaxation, entertainment, or educational experiences.
Popular European Rivers for River Cruises
Europe's major rivers are the lifelines that connect picturesque landscapes, historic cities, and cultural treasures. In 2023, these waterways will serve as the pathways to unforgettable European river cruises.
Overview of Europe's Major Rivers and their Significance for River Cruises
Europe is blessed with a network of majestic rivers that have played significant roles in shaping the continent's history, culture, and commerce. These rivers serve as the lifeblood of the regions they traverse, offering scenic beauty, access to vibrant cities, and a glimpse into the rich heritage of Europe. Let's dive into the key features and attractions along some of the most sought-after river routes for European river cruises in 2023.
Key Features and Attractions along River Route:
Danube River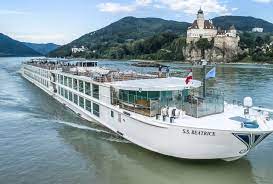 The Danube River winds its way through ten countries, making it one of the most iconic routes for river cruises. A journey along the Danube offers a blend of history, culture, and natural beauty. From the grandeur of Vienna and the medieval charm of Regensburg to the enchanting landscapes of the Wachau Valley, every stop along the Danube is a captivating experience. Danube river cruise Budapest is one of the most amazing things to do.
Rhine River
The Rhine River is renowned for its romantic allure and captivating scenery. Cruising along the Rhine takes you through a tapestry of fairytale castles, terraced vineyards, and charming towns. Highlights include the awe-inspiring Rhine Gorge, the majestic Cologne Cathedral, and the vibrant city of Amsterdam, where the river meets the North Sea.
Seine River
A journey along the Seine River offers a delightful blend of art, history, and culinary delights. Starting in Paris, the "City of Light," you'll cruise through the picturesque French countryside, passing by iconic landmarks such as the Eiffel Tower and Notre-Dame Cathedral. The Seine River also takes you to the historic D-Day landing sites in Normandy and the enchanting city of Rouen.
Douro River
The Douro River meanders through Portugal's stunning Douro Valley, famous for its terraced vineyards and port wine production. A cruise along the Douro offers a glimpse into Portugal's rich history and culture. Explore charming villages, visit historic landmarks, and indulge in wine tastings as you soak in the breathtaking landscapes of this UNESCO World Heritage site.
Volga River
The Volga River, often referred to as the "Mother Volga," is the longest river in Europe and a gateway to the diverse and captivating world of Russia. Cruising along the Volga takes you through the grandeur of Moscow and the cultural treasures of St. Petersburg. Immerse yourself in the rich history of Russia, visit iconic landmarks such as the Kremlin and the Hermitage Museum, and discover the enchanting Golden Ring cities along the way.
Choosing the Right River Cruise Company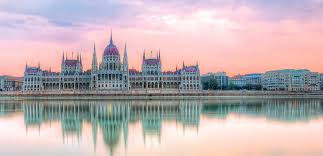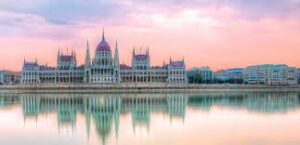 Selecting the right river cruise company is a crucial step when planning your European river cruise in 2023. The company you choose will greatly impact your overall experience, so it's important to consider various factors.
Before visiting Europe next year, make sure to check new travel regulations. EU will launch new European Travel Information and Authorization System, or ETIAS, aimed at strengthening the Union's security against the external threats. The new system will allow the law enforcement officers to pre-screen the travelers before they even step in at the airport.
Factors to Consider When Selecting a River Cruise Company
When evaluating river cruise companies, consider the following factors:
Reputation and Reviews: Research the company's reputation and customer reviews. Look for positive feedback regarding their service quality, customer satisfaction, and the overall cruise experience.
Destinations and Itineraries: Evaluate the destinations and itineraries offered by the company. Ensure they align with your desired European destinations and include the highlights you wish to explore.
Vessel Amenities: Examine the amenities offered onboard, such as comfortable cabins, dining options, entertainment, and additional facilities like spas, fitness centers, and lounges.
Guided Excursions: Consider the company's guided excursion offerings. Check if they provide knowledgeable guides and a variety of engaging activities at each destination to enhance your cultural and historical experiences.
Pricing and Deals: Evaluate the pricing options and availability of deals or promotions offered by the company. Look for inclusive packages that cover accommodation, meals, and entertainment to simplify budgeting.
Overview of the Best River Cruise Companies in Europe
Here are some of the top river cruise companies in Europe for 2023, each renowned for their exceptional offerings:
Viking
Are you looking for viking cruises Europe? Viking is a highly acclaimed river cruise company known for its exceptional reputation in the industry. With a fleet of state-of-the-art ships, the Viking Rhine River cruise and Viking Danube cruise offers a luxurious and immersive experience. Indulge in spacious cabins with stunning views, enjoy fine dining with a focus on regional cuisine, and engage in cultural enrichment activities led by knowledgeable guides. Viking river cruises Europe provides a range of pricing options and frequently offers deals and promotions, making their cruises accessible to a wide range of travelers. Viking European river cruises are always exciting.
Tauck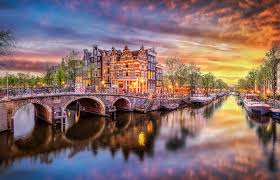 Tauck is a premier river cruise company that combines elegance, comfort, and personalized service. Known for their all-inclusive approach, Tauck offers meticulously planned itineraries that showcase the best of Europe's rivers. Immerse yourself in the history and culture of each destination with their expert guides, and enjoy luxurious amenities such as spacious suites, fine dining experiences, and onboard enrichment programs. Tauck offers a variety of pricing options and occasionally provides special deals and offers.
Uniworld Boutique River Cruises
Uniworld Boutique River Cruises stands out for its attention to detail and commitment to creating a truly unique and luxurious experience. Their beautifully designed ships reflect the charm and elegance of Europe's riverside cities. Enjoy luxurious accommodations, world-class cuisine, and personalized service. Uniworld offers meticulously crafted itineraries that take you to off-the-beaten-path destinations, along with included shore excursions that provide authentic cultural experiences. Pricing options vary, and Uniworld often provides special offers and deals.
Aqua Expeditions
For those seeking an extraordinary river cruise experience in a more exotic setting, Aqua Expeditions offers a unique opportunity. Specializing in luxury cruises on the Amazon and Mekong rivers, Aqua Expeditions provides an intimate and immersive adventure. Their ships feature spacious suites with panoramic views, gourmet cuisine, and knowledgeable guides who share insights into the local culture and wildlife. Pricing options are available, and occasional promotions and offers may be provided.
American Queen Voyages
If you're looking for a river cruise experience with a touch of American charm, American Queen Voyages offers journeys along the Mississippi River. Step aboard their iconic paddle-wheelers and be transported to a bygone era of elegance and nostalgia. Enjoy spacious staterooms, live entertainment, and the opportunity to explore charming river towns rich in history and culture. American Queen Voyages provides various pricing options and occasionally offers deals and promotions.
The Best River Cruises in Europe Deals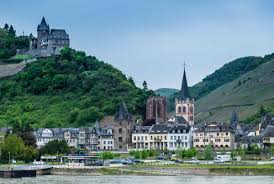 Planning a European river cruise in 2023 doesn't have to break the bank. By taking advantage of the best river cruise deals, you can embark on an unforgettable journey through Europe's scenic waterways without compromising your budget.
As mentioned above, ETIAS is going to change the way people travel around Europe. All you have to do is to fill out an ETIAS application form, containing general questions about your personal information, and provide the digital copy of your Biometric Passport's first page.
Overview of Seasonal Discounts and Promotions for European River Cruises
Throughout the year, river cruise companies offer seasonal discounts and promotions to attract travelers. During the shoulder seasons of spring and fall, you can often find significant savings compared to peak summer months. Many companies provide early booking discounts for those who plan ahead, while others offer last-minute deals for spontaneous adventurers. Keep an eye out for flash sales, limited-time offers, and bundled packages that include additional perks such as onboard credits, complimentary excursions, or upgraded cabins.
Highlighting the Best River Cruise Deals for Mexican Travelers
For Mexican travelers seeking the best river cruise deals in 2023, several options stand out:
Spring Specials: Look for river cruise companies offering exclusive spring specials tailored for Mexican travelers. These deals often include discounted fares, onboard credits, and value-added extras. Take advantage of the pleasant weather and explore the stunning landscapes and cultural treasures of Europe while enjoying significant savings.
Fall Fares: As the summer tourist crowds dwindle, river cruise companies often offer attractive fall fares. Enjoy the colorful autumn scenery as you sail through Europe's rivers, all while benefiting from discounted rates and fewer crowds at popular attractions.
Group Discounts: If you're planning to travel with family or friends, inquire about group discounts. Many river cruise companies provide incentives for group bookings, allowing you to enjoy lower fares and additional perks.
Flexible Booking Policies: Consider river cruise companies that offer flexible booking policies. This way, you have the freedom to reschedule or cancel your cruise if necessary, providing peace of mind in uncertain times.
Tips for Securing the Most Affordable and Value-Packed Cruise Packages
To secure the most affordable and value-packed cruise packages, consider the following tips:
Research and Compare: Spend time researching different river cruise companies, their itineraries, and inclusions. Compare prices, amenities, and customer reviews to ensure you're getting the best value for your money.
Subscribe to Newsletters: Sign up for newsletters or follow river cruise companies on social media platforms. They often share exclusive deals, promotions, and early access to sales with their subscribers or followers.
Work with Travel Agents: Consult with experienced travel agents who specialize in river cruises. They have access to exclusive deals and can help you find the best options based on your preferences and budget.
Be Flexible with Dates: Consider being flexible with your travel dates. Off-peak times and weekdays often offer better rates compared to weekends or peak travel periods.
Book in Advance: Take advantage of early booking discounts by reserving your river cruise well in advance. This allows you to secure the desired cabin category and enjoy savings on the published fares.
Rhine River Cruises 2023


Embark on a remarkable journey through the heart of Europe with Rhine River cruises in 2023. Sail along one of the most scenic waterways, passing charming villages, medieval castles, and vineyard-covered hillsides. Explore iconic cities such as Amsterdam, Cologne, and Strasbourg, immersing yourself in their rich history and culture. Rhine River cruises offer a perfect blend of breathtaking landscapes, cultural immersion, and luxurious onboard experiences. Experience the captivating allure of the Rhine River in 2023 and create memories that will last a lifetime.
Danube River Cruises 2023
Discover the enchanting beauty of the Danube River on a cruise in 2023. Flowing through ten countries, the Danube offers a diverse array of experiences. From the historical landmarks of Vienna and danube cruise Budapest to the stunning landscapes of the Wachau Valley, a Danube River cruise promises a delightful blend of culture, history, and natural beauty. Enjoy the convenience of unpacking only once while exploring multiple destinations. Indulge in exquisite cuisine, immerse yourself in local traditions, and marvel at the captivating sights along the Danube in 2023.
Berlin River Cruise 2023
Embark on a unique river cruise adventure that takes you through the vibrant city of Berlin in 2023. Experience the contrast of Berlin's rich history and modern energy as you sail along the Spree River. Discover the iconic landmarks, including the Brandenburg Gate, Reichstag, and Museum Island, all while enjoying the comfort and luxury of a river cruise ship. Immerse yourself in Berlin's cultural scene, visit world-class museums, and delve into its vibrant nightlife. A Berlin River cruise in 2023 offers an extraordinary combination of urban exploration and scenic river cruising.
French River Cruises 2023
Experience the unparalleled elegance and charm of French river cruises in 2023. From the romantic Seine River to the sun-kissed Rhône and Saône Rivers, France offers a tapestry of cultural delights. Sail past the iconic landmarks of Paris, explore the enchanting landscapes of Provence, and sample exquisite wines in the vineyards of Burgundy. French river cruises blend art, history, gastronomy, and natural beauty into a truly unforgettable journey. Indulge in world-class cuisine, visit charming villages, and immerse yourself in the timeless allure of France on a river cruise in 2023.
Onboard Experience and Amenities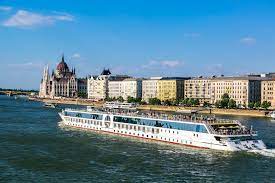 A European river cruise in 2023 offers not only breathtaking landscapes and fascinating destinations but also a remarkable onboard experience. River cruise companies go above and beyond to provide an array of amenities and services that ensure a memorable journey. In this Part, we'll delve into the onboard experience and amenities you can expect while sailing through Europe's picturesque rivers.
Overview of the Amenities and Services Available on European River Cruises
European river cruises are renowned for their exceptional onboard amenities and services. From the moment you step on board, you'll be immersed in a world of comfort and luxury. State-of-the-art ships are equipped with amenities such as spacious lounges, libraries, and wellness centers. Enjoy panoramic views from sun decks or relax in heated pools and whirlpools as you soak up the stunning scenery.
Dining Options and Culinary Experiences on Board
Indulge in a culinary journey while cruising through Europe. River cruise ships boast a variety of dining options, ranging from elegant restaurants to casual cafes. Experience gourmet cuisine prepared by world-class chefs using locally sourced ingredients, creating a fusion of flavors that reflect the regions you're exploring. Many river cruise companies offer complimentary wine and beer with meals, further enhancing your dining experience.
Entertainment, Activities, and Enrichment Programs During the Cruise
River cruises offer a range of entertainment options and activities to enrich your onboard experience. Enjoy live music performances, dance parties, and themed evenings that celebrate the local culture. Engage in enrichment programs led by knowledgeable experts who provide insights into the destinations you visit. Attend informative lectures, cooking demonstrations, and wine tastings to deepen your understanding of European history, art, and cuisine.
Accommodation Options and Cabin Features
European river cruise ships provide comfortable and stylish accommodations. Depending on your preference and budget, you can choose from a range of cabin options, including spacious suites, deluxe staterooms, or cozy cabins with panoramic windows. Each cabin is thoughtfully designed with modern amenities, including plush bedding, en-suite bathrooms, and ample storage space. Wake up to picturesque views of the river or enjoy the privacy of your own balcony in select cabins.
Conclusion
In 2023, immerse yourself in the breathtaking beauty of Europe's scenic river cruises. Experience the charm and elegance of these captivating journeys that take you through picturesque landscapes and enchanting cities. From the stunning vistas along the scenic cruises Europe to the alluring allure of French river cruises, there is an adventure for everyone. Whether you choose the Danube, Rhine, Seine, Douro, or any other European river, the best European river cruises 2023 promise unforgettable moments. Embark on a scenic river cruises Europe 2023 and create memories that will last a lifetime. Get ready for an extraordinary journey through the heart of Europe. Bon voyage!